Café Royal Book
South Wales Monuments and Transmissions 1996 – 2004
I am very pleased to let you know the Café Royal Books has published South Wales Monuments and Transmissions 1996 – 2004. The book contains work from two series of photographs, Monuments to Coal and Transmissions.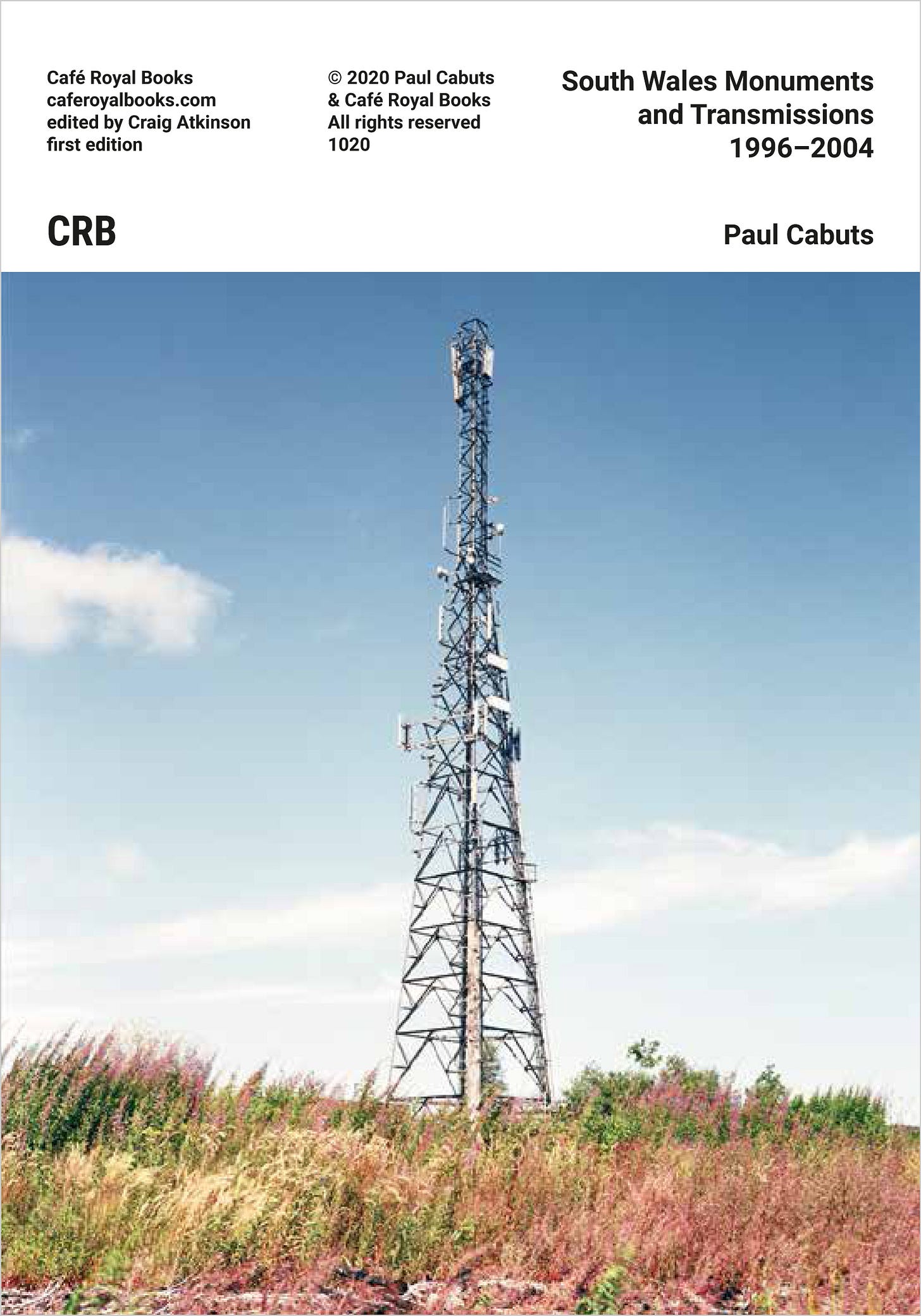 Monuments to Coal shows the commemorative structures that were established on former colliery sites during the 1990s. Since the photographs in this book were taken many of the structures have been dismantled or vandalised - an indication of the changing attitudes towards the significance of the past. Transmissions records television masts prior to the switch from analogue to digital transmissions. The photographs were made with an understanding that television broadcasting in Wales had played a crucial role in engendering the survival of the Welsh language, one of the oldest languages spoken on a daily basis in Europe.
I am grateful to Craig Atkinson at CRB for publishing this work and for his commitment to showcasing British documentary photography. You can visit the CRB website here where South Wales Monuments and Transmissions 1996 – 2004 is available for £6.50 + p&p
---
You can sign up to receive updates on my activities and events by clicking the button below. I look forward to keeping you updated…
If you have received this information in an email it is because you have previously expressed interest in my work. If you no longer wish to receive this information you can unsubscribe below - apologies for sending if the message is unwanted.