Not Still
Book Publication and Essay Update
Hope you are keeping safe and well in these challenging times.
To update on the publication of my new book Not Still, it is now at the printers but, as you might expect, there is some delay in its production at the moment. It will be a few more weeks before it will be available. I will keep you updated.
Also, the latest Offline Journal presents my essay Sites of struggle and photography as a special essay supplement available to those who subscribe to the journal. The essay uses examples of historical and contemporary photography to discuss the importance of recording aspects of our society in troubled times. Offline is a relatively new and fascinating publication available in print only. For more information follow this link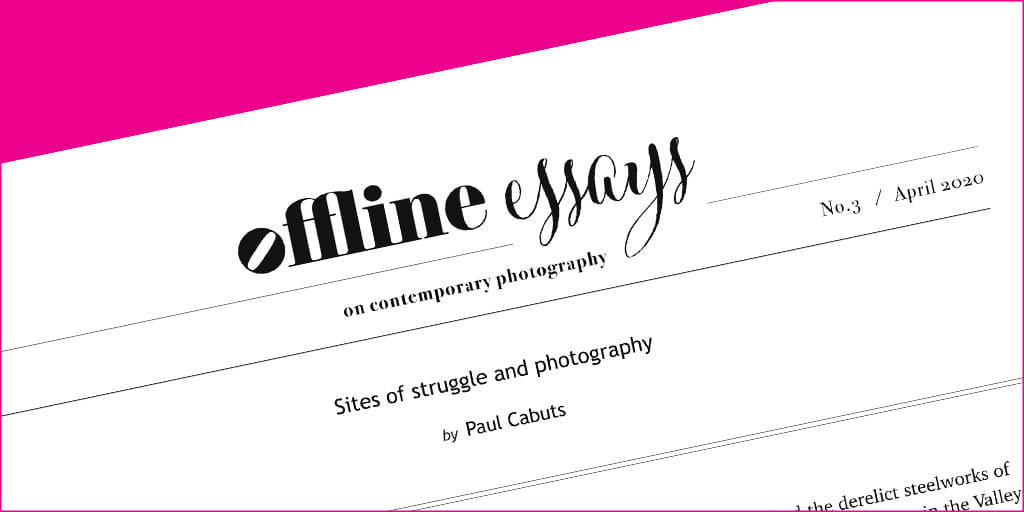 As for Not Still, further information will be available shortly providing details about the book and where you can get a copy. You can sign up for updates by clicking the button below to get the latest on the book, special editions and events. I look forward to keeping you updated. Take care and stay safe.
If you have received this information in an email it is because you have previously expressed interest in my work. If you no longer wish to receive this information you can unsubscribe below - apologies for sending if the message is unwanted.