Not Still
Book Update
Hope you are safe and well.
Available to order from Monday 11 May 2020, Not Still offers a geographical slice through twenty-five years of photography, recording the lived places of a changing society. This collection presents photographs taken in the Rhondda where Paul Cabuts grew up, lived and worked. Selected from the many works he has made across the wider Valleys region, Not Still provides a contemplation on the evolution of a distinctive society and place.
Includes an essay on the relationship between photographs and the Rhondda.
80 pp / 250 x 200mm 
Hardback, natural cloth cover 
Litho, 4-colour process 
170gsm Symbol Matt Plus paper 
Edition of 300 
Tirnod Press 
ISBN 978-1-9163896-0-1
£28.00 + p&p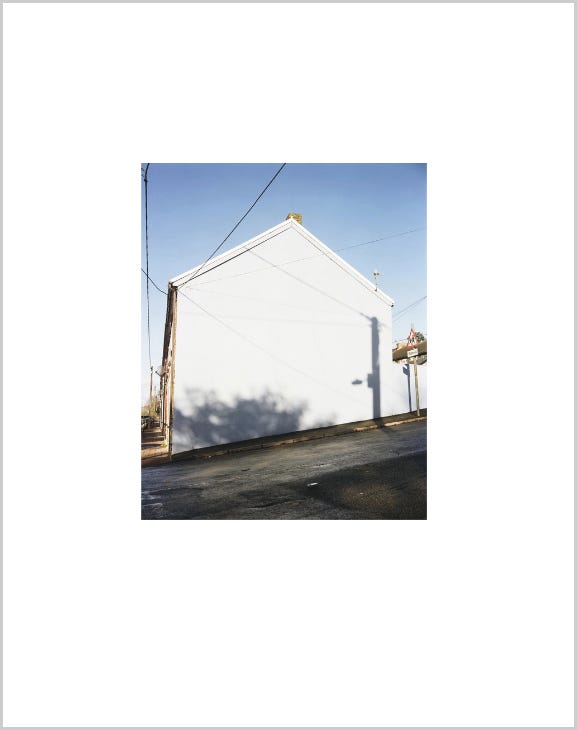 There will be a special edition of 30 signed books that will include a 210 x 148mm signed and numbered Hahnemuhle Photo Rag print of Leslie Terrace (image above) which features in Not Still.
Special Edition - £40.00 + p&p
A link to the online store will be shared on or before 11 May. You can sign up to receive this and other updates by clicking the button below. I look forward to keeping you updated…
If you have received this information in an email it is because you have previously expressed interest in my work. If you no longer wish to receive this information you can unsubscribe below - apologies for sending if the message is unwanted.