Offline
New Words and Photographs
Hope all is well with you.
I am very pleased to let you know that the editors at Offline Journal have included my work in the latest issue. The front cover carries the image Pen Foel Aman from my work photographing forests around south Wales. Offline is a limited edition publication, click on the image below to get your copy.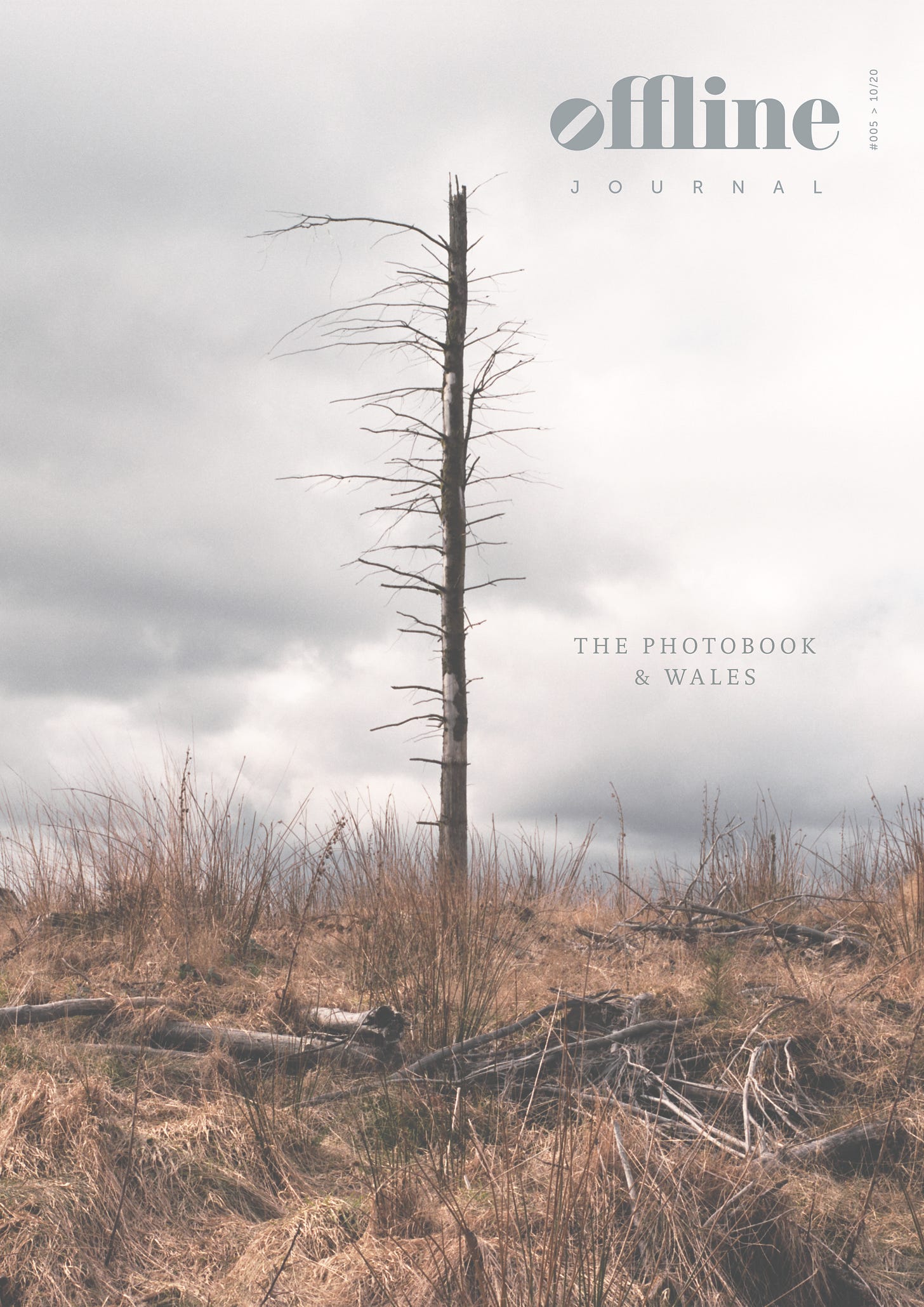 The issue looks at the photobook and Wales - I have also contributed an essay discussing the 1982 book Cymru'r Camera which was put together by the wonderful Marian Delyth and published by Y Lolfa. In my view this book represents an important milestone in 'Welsh photography' and the subsequent development of photography in and of Wales.
Also, Ellie Hopkins reviews my recent book Not Still which cuts a geographical slice through twenty five years of my photography with its focus on my Rhondda work. You can get your copy of Not Still at my online store.
I am very grateful to the editors Brian Carroll and Ellie Hopkins for supporting my work and that of others, not least for promoting photography in and of Wales.
---
I have a number of announcements on new initiatives coming up shortly. You can sign up to receive updates on activities and events by clicking the button below. I look forward to keeping you updated…
If you have received this information in an email it is because you have previously expressed interest in my work. If you no longer wish to receive this information you can unsubscribe below - apologies for sending if the message is unwanted.